Oct 12, 2022 06:40 PM Central
Elisa Travisono McClure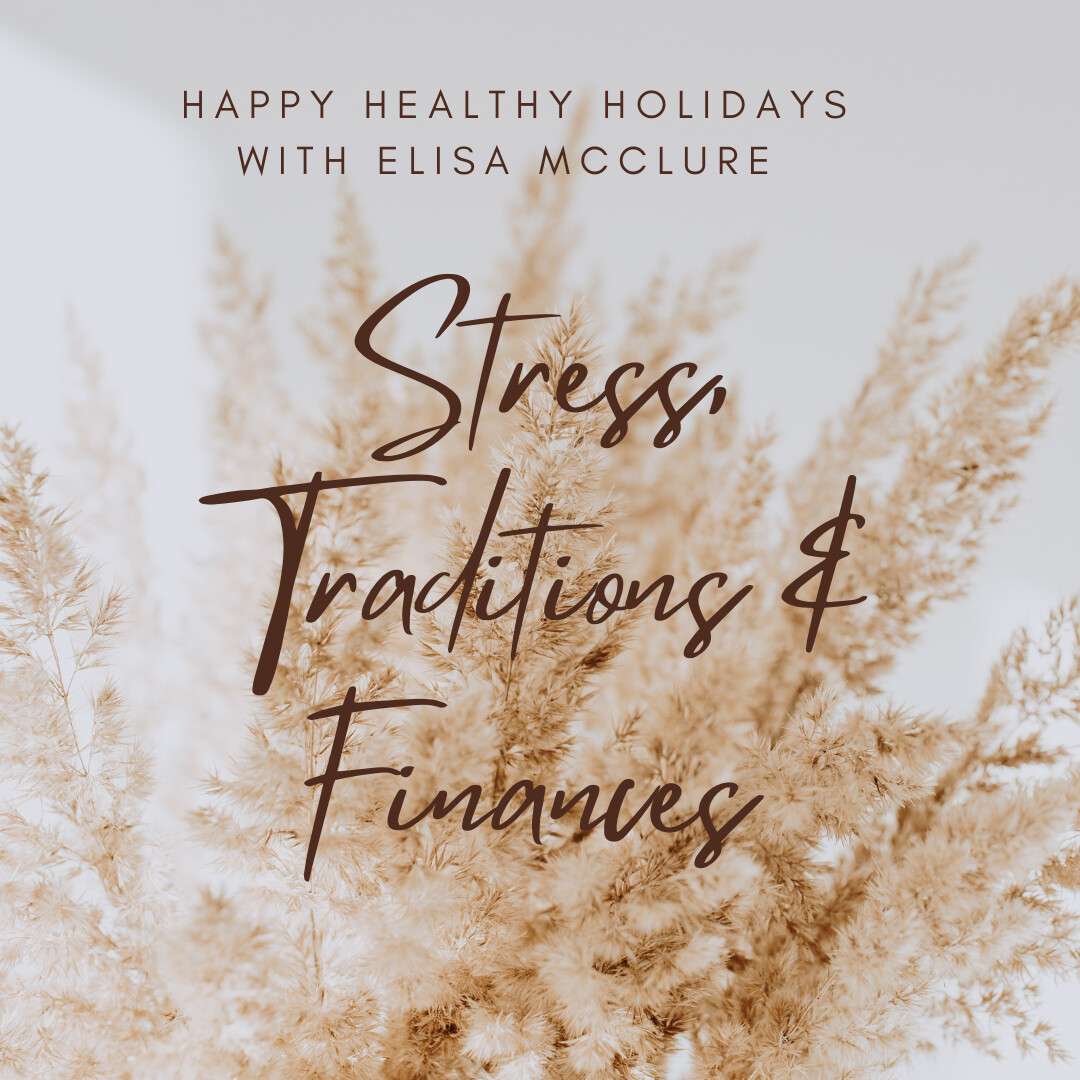 Stress, Traditions, & Finances!
For some, the holidays are breezy and fun. To others, holidays bring impending doom. Family expectations, Stressful relationships, and overspending all top the list of why holidays aren't always fun.
Does something need to change? Or is all well?
As a health advocate, I want to remind you that YOU have the power to choose what is best for you! Feeling obligated to do anything that is not within your means will not bring you the peace and joy that you deserve.
Here are my top tips for preparing your mind, body and soul for the months to come:
1. If hosting the family is too much or financial means don't allow it, then do something different. Maybe a cocktail hour, make the dinner a pot-luck style (everyone signs up and brings a dish), or simply meet at a neutral space and share the expenses. Financial drain should not be the cause of your stress! The economy changing means we all need to be more mindful of this!
2. Don't expect the lows and no's to work. Low-calorie, no-calorie food substitutes do not work. Eat real food and curb your hunger! Also, eating real food and consistently providing your body nutrients is HOW to keep from binge eating treats, and overdoing it on the sugar!
3. Extract your sweet tooth! Sugar is one of the most severe offenders. Sugar in all its forms negatively affects the body. It can suppress the immune system and increase blood pressure, diabetes, fluid retention, and hyperactivity, in adults as well as children!
4. Get your exercise! Keep to your exercise routine—play outdoor games with your family, walk the dog or go with friends/family. Don't skip something that can actually give you MORE energy and BETTER mood!
5. Take breaks. As a professional, I know what it takes to put on huge events, but I am not doing that every day. Allow yourself rest, keep hydrated, plan relaxing days, and get your needed sleep. (Melatonin is a great support in this season!)
6. Give and receive lots of hugs!!!! Did you know that hugging for 30 seconds can release OXYTOCIN! Oxytocin is called the "love hormone", and it is released when we cuddle, connect or bond with a person. That is why being hugged feels so good! When you're down, give a hug! You will both benefit!
As always, I am here for you. I have time for new client sessions at my Wellness Studio, as well as a few spots available at the First EVER Rejuvenation Room! Sneak a Peek here:
Rejuvenation Room Preview
!
Upcoming Events:
Peace, Elisa
Living My Joy Let's Discover Yours! elisa@elisamcclure.com