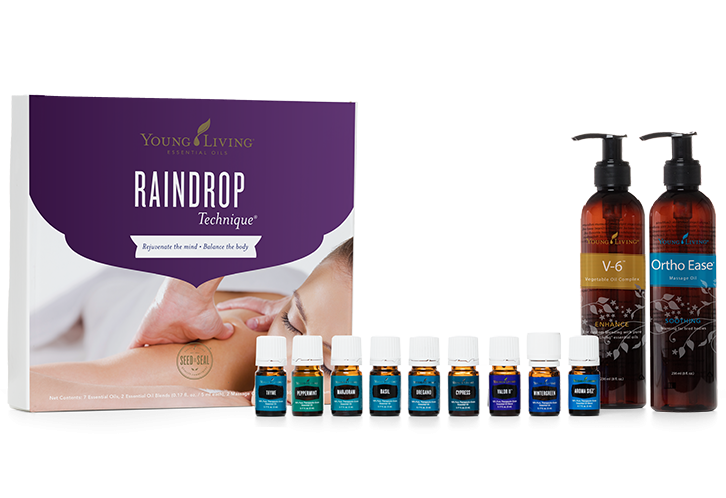 Are you a licensed bodywork professional looking to expand your skills and offer your clients a unique and effective treatment? Look no further! Our comprehensive Raindrop Technique training program is designed specifically for professionals like you who are eager to learn and master this incredible therapy.
What is the Raindrop Technique, you ask? It's a powerful fusion of ancient techniques, modern research, and essential oils that will leave your clients feeling rejuvenated and balanced. Developed by renowned expert Dr. Gary Young, this technique combines gentle massage strokes, vita flex techniques, and the application of therapeutic-grade essential oils to promote relaxation, harmony, and overall wellness.
Why should you consider adding the Raindrop Technique to your repertoire?
Here are just a few compelling reasons:
1. Enhanced Wellness: The Raindrop Technique promotes the body's natural ability to heal and restore itself by targeting key energy centers and meridians. You can support your clients' physical, emotional, and mental well-being by incorporating essential oils into the treatment.
2. Client Satisfaction: Offering Raindrop Technique sets you apart from other massage therapists and allows you to offer a unique and specialized service. Your clients will appreciate your extra care and attention to their needs, resulting in higher satisfaction and potential referrals.
3. Professional Growth: Expanding your skill set with the Raindrop Technique opens doors to new career opportunities and increased earning potential. Stand out in the industry by offering this sought-after treatment and attracting a broader clientele base.
At our Raindrop Technique training, we provide you with all the tools and knowledge you need to practice this technique confidently.
1. Essential Oil Education: Learn about the specific essential oils used in the Raindrop Technique and their therapeutic properties. Understand how these oils support the body's natural healing processes.
2. Technique Mastery: Master the oil application and perform the specialized massage strokes and vita flex techniques. Our experienced instructors will guide you through hands-on training and provide valuable feedback to ensure your technique is precise and effective.
3. Client Assessment and Safety: Gain the skills to assess the client's needs, create personalized treatment plans, and ensure a safe and comfortable environment for the Raindrop Technique session.
4. Business Integration: Discover strategies to integrate the Raindrop Technique into your massage practice or create a specialized offering. Learn marketing techniques to attract clients and effectively communicate the benefits of this unique therapy.
5. Earn CEs: Upon completing our program, you will receive CEs and be eligible to earn a designation as a Certified Raindrop Technique Specialist, showcasing your expertise and dedication to providing top-notch care to your clients.
Elevate your practice, expand your knowledge, and make a lasting impact on your client's well-being.
Take the first step today by registering for our upcoming training. Spaces are limited, so secure your spot and embark on a path to professional growth and fulfillment.
Contact us for more information or to reserve your seat. We can't wait to welcome you into the world of Raindrop Technique!