Nov 2, 2022 03:06 PM Central
Elisa Travisono McClure
bloating, constipation, digest and cleanse, digestion, digize, flu and cold, healthy holiday, Recipe, stress, sugar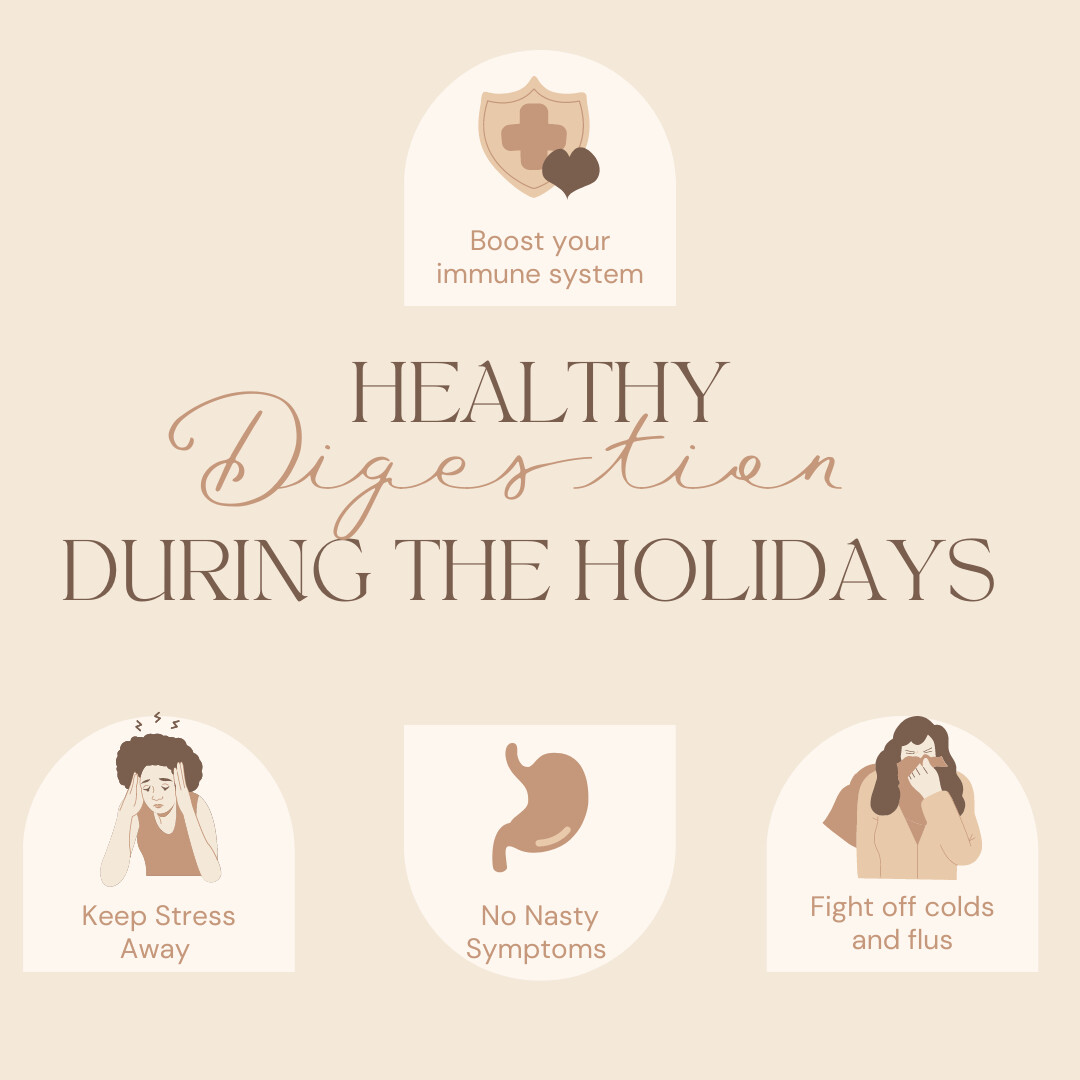 Thanksgiving is just around the corner and our eyes are looking forward to yummy meals, lots of treats, and plenty of indulgence!
As your friend and health advocate, I want to be sure that you have the tools and ideas to avoid indigestion and bloating during this season! Increasing our sugar, alcohol, and refined carbs can create a discomfort in our body, so my top tips for you this week are to focus on what you can control!
Top Tips for Healthy Digestion!
1.
Keep Up on Hydration
!!! Water is going to be your best friend!! Don't like water? Add
hydration drops
to your water for a sweet taste but no guilt.
2.
Use herbs in your cooking
! This will support your digestion, especially herbs like oregano, thyme, marjoram, basil, and fennel! There is so much value in herbal remedies, and many are linked to support healthy digestion.
Read more here!
4.
Make Healthier Versions of your Favorites!
My favorite Thanksgiving treat is this pumpkin Torte! Watch a video here on how to make it, with healthier ingredients that keep you satisfied but not sugar-filled!
Pumpkin Torte Video Recipe!
Peace,
Elisa
Living My Joy Let's Discover Yours! elisa@elisamcclure.com